Platform Lift Handles Loads Up To 500 Lbs.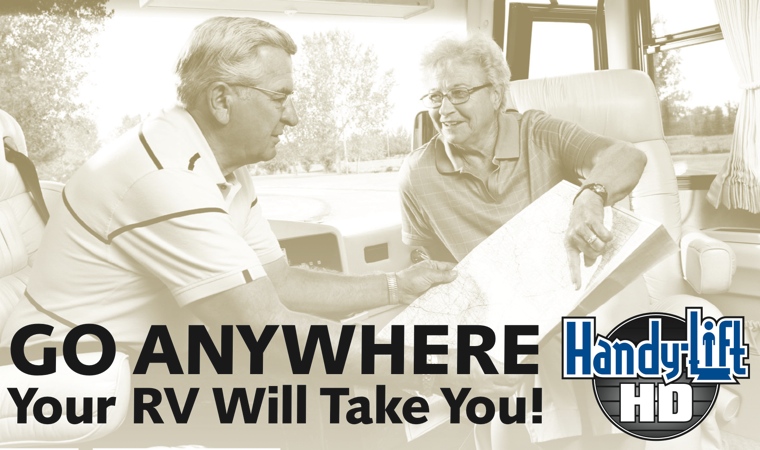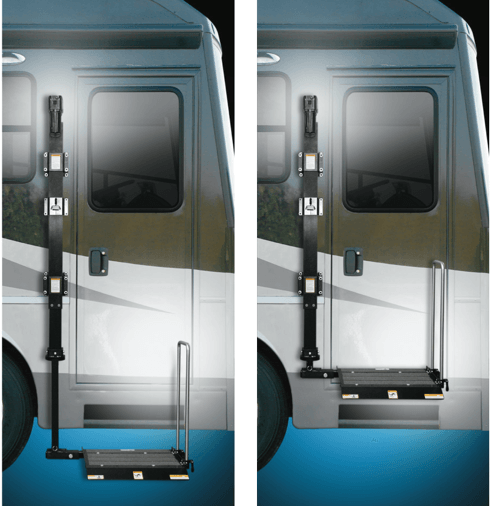 12 Volt Heavy-Duty Motor
Two Remote Control Fobs
25 x 26 Platform
Mounting Brackets Included*
Standard Stroke 40" – Custom Strokes Available
Overall Size With 40" Stroke: 68" Retracted and 108" Extended
Rugged Construction of Aircraft Aluminum, Stainless Steel and Plated Steel for traveling handle remote key fobs
Exterior Aluminum Tubing in Satin Black Anodized Finish.
Special Exterior Colors Available Call for Information
Click
HERE
to download a PDF Brochure
Now you can have total independence and enjoy RV living to the maximum with the all new Burr 500 lb capacity Handy-Lift HD.

This new personal platform lift from Burr Engineering will raise you from ground level to the entrance of your RV safely and at a controlled speed. It eliminates the struggles, apprehension, and physical exertion that you may have experienced in the past just to gain entrance to your vehicle.

A stainless steel assist handle attaches to the platform when in use to insure positive safety when raising or lowering the passenger. The Handy-Lift platform conveniently folds and locks in place for traveling.

A wireless remote key fob provides convenient operation of the Handy-Lift either by the passenger on the platform or the individual assisting. An extra fob is included in case one is lost or misplaced.

For personal consultation and assistance in determining if your RV experience can be enhanced by installation of the Burr Handy-Lift HD call the phone number listed. Our experienced staff will be helpful and responsive to your individual needs.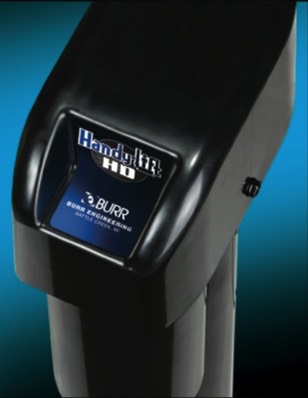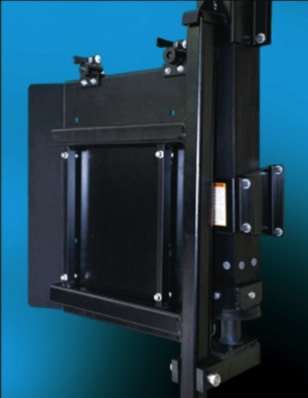 Platform folds and locks for traveling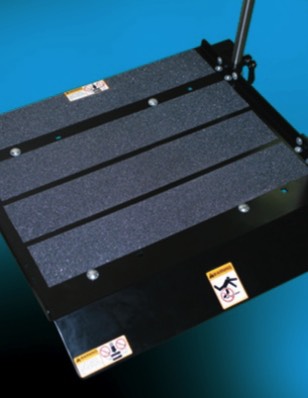 Spacious 25" x 26" Platform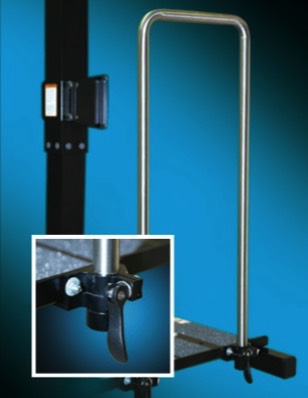 Easily attachable assist handle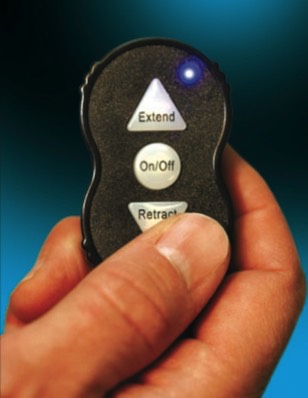 Two convenient wireless remote key fobs
Products from Burr Engineering take you where you want to go!