Platform Lift Handles Loads Up To 300 Lbs.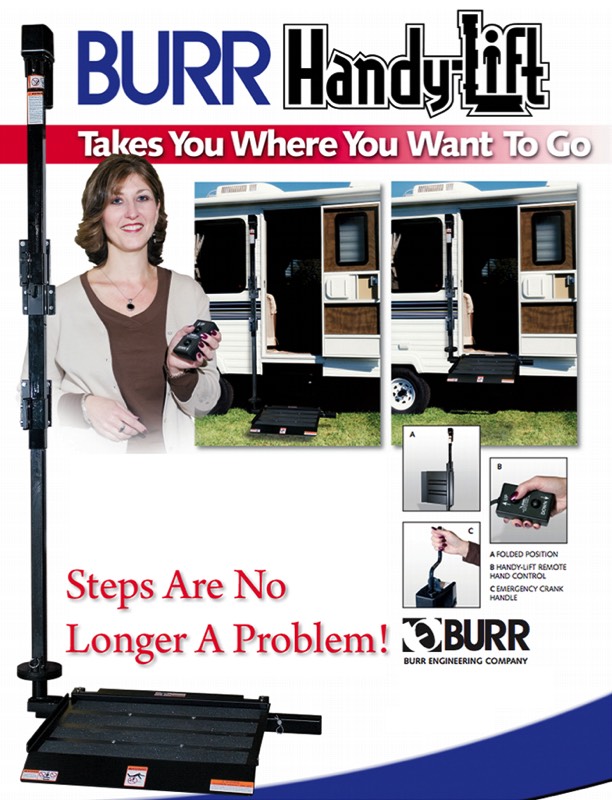 12 volt DC or optional 110 volt AC (110 VAC not recommended for outdoor use where moisture & condensation can occur)
Black powdercoat for extra protection
Mounting brackets included
Cable control
Lifts up to 300 pounds up to 30" on a 251/2" x 26" platform in less than a minute (not designed to accommodate wheelchairs)
Vertical stroke lengths of more than 30" are available by special order
Shipping weight of 105 pounds in 2 cartons which can be shipped via UPS

Click
HERE
to download a PDF Brochure
Steps are no longer a problem when accessing your recreational vehicle with the Burr Handy-Lift! Just press the switch and the Handy-Lift will easily lift you up to 40 inches at a safe lifting speed. The Handy-Lift platform folds and locks away for traveling, and there is an emergency crank handle in case of battery failure.

Handy-Lift comes complete with all parts and instructions for installation, and a full one-year warranty (call or email for complete details).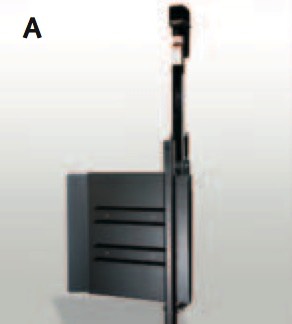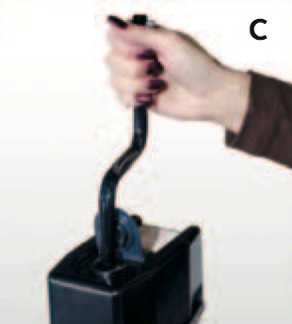 C - Emergency crank handle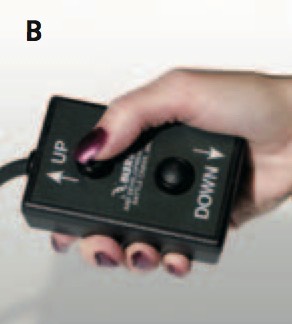 B - Handy-Lift remote hand control
Products from Burr Engineering take you where you want to go!