Platform Lift Handles Loads Up To 300 Lbs.
---

Reach new heights with the 300 lb capacity Handy-Lift LT, an all-new personal platform lift from Burr Engineering. With Handy-Lift, steps are no longer a problem when accessing your recreational vehicle! Like its predecessors, the Handy-Lift LT comes with two wireless remote key fobs, one for everyday use and an extra, with which you or your road trip partner can independently raise or lower the platform at a controlled speed. For your safety and peace of mind, this Handy Lift also features an attachable stainless-steel assist handle. When you're done using the lift platform, simply fold and lock it into your RV for safe storage.

Let go of your anxieties and the struggles associated with limited mobility by outfitting your RV with the Handy-Lift LT!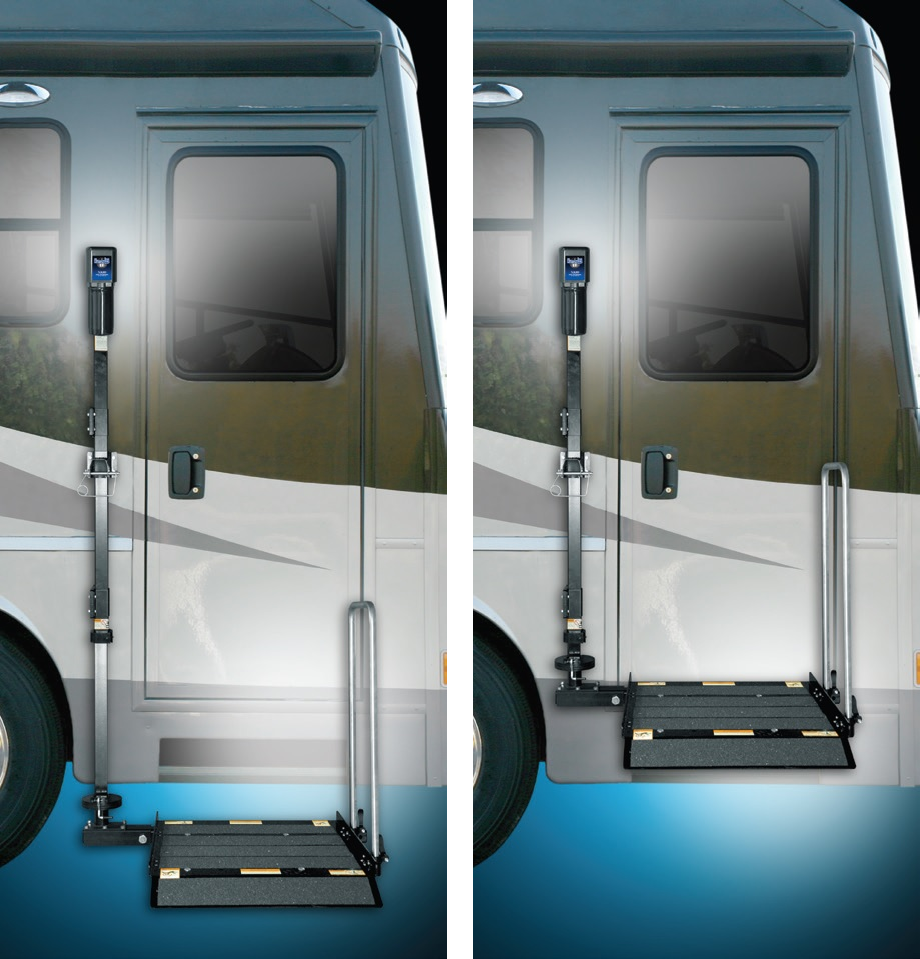 12-volt heavy duty DC motor
25 x 26 platform
Platform lifts up to 300 pounds up to 30" on a 251/2" x 26" platform in less than a minute (not designed to accommodate wheelchairs)
Standard vertical stroke lengths of 40", 45" or 50"
Extended lengths: 40"-100.5"/ 45"-110.5"/ 50"-120.5"
Retracted lengths: 40"-68.5"/ 45"-73.5"/ 50"-78.5"
Rugged construction of aircraft aluminum, stainless steel and plated steel
Exterior aluminum tubing in satin black anodized finish
Cable control
Two remote control fobs
Stainless steel hand rail included

Mounting brackets included*
Shipping weight of 164 pounds in 3 cartons which can be shipped via UPS-Box 1: 15.5 x 15.5 x 13" (38 lbs.) – Box 2: 41 x 27 x 5.25" (65 lbs.) – Box 3: 67 x 12.5 x 6" (61 lbs.)

Click
HERE
to download a PDF Brochure
*Customization may be required for your particular RV. Talk over your RV details with a member of our staff to learn more.
CAUTION! Handy Lift is intended to assist a "standing" person (holding on to the handrail) into the door opening of a Recreational Vehicle. UNDER NO CIRCUMSTANCES should a person attempt to use this rv lift while "seated" on a scooter or any type of wheelchair! If you're looking for a wheelchair lift, please look at our
mobile lifts
page and
electric scooter lift
page, or just contact us directly for guidance.
The Handy-Lift LT has a weight capacity of 300 lbs. If you're interested in a higher weight capacity platform with otherwise similar features and characteristics, check out the
Handy-Lift HD
.
If you're not sure which rv lift to select or you no idea where to begin, that's okay! We want make sure that you feel comfortable and confident when entering and exiting your recreational vehicle. That's why we offer personalized consultations and assistance. Call us or
request a quote
to get started on your journey wherever the road takes you.
Shipping & Installation
Our focus is your comfort and absolute peace of mind. So, when you order a platform lift from us, we will have it shipped directly to your door via UPS or freight. It will come with all of the necessary parts, a comprehensive one-year warranty valid from the date of purchase, as well as comprehensive installation instructions. However, we do recommend working with a professional installer. With your success in mind, we've put together a list of installers we trust. Browse the
list
yourself, or consult us for a personal recommendation.
About Us
Burr Mobile Lifts is located Battle Creek Michigan, also known as the "Cereal City." We've been serving customers in Michigan, the greater USA and Canada for over 25 years. Our goal is to help people regain their independence and confidence every day through the use of mobile lifts that fit into your unique lifestyle. To that end, we design and distribute: RV lifts, motorhome lifts, van lifts, vehicle lifts, scooter lifts, wheelchair lifts and personal lifts. No matter your current level of mobility, we have something for you. Our high quality mobile lifts are made from rugged materials and fabrication and assembly methods that you can trust. To make sure every part of your mobile lift meets our stringent standards, we perform quality control tests of all of the platform lift physical components, as well as the mechanical and electronic components. We want to serve you. To get started, please call, email, fax or send a quote request form. Someone from our team will contact you promptly. We can't wait to hear from you!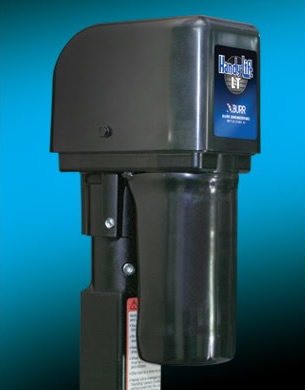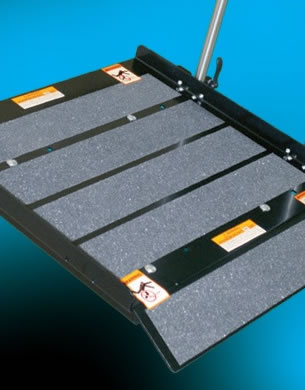 Spacious 25" x 26" Platform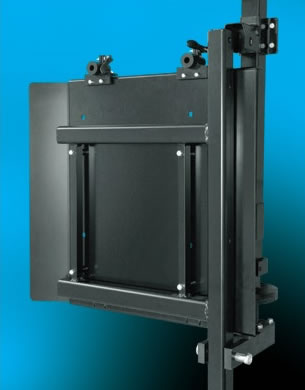 Platform folds and locks for traveling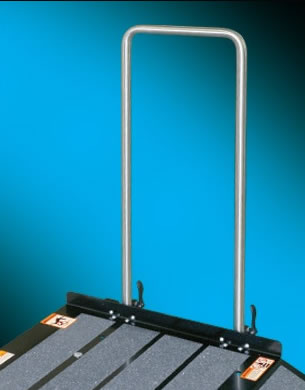 Easily attachable assist handle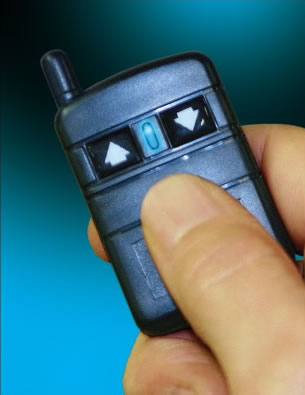 Two convenient wireless remote key fobs
Products from Burr Engineering take you where you want to go!