Latest News & Industry Articles
RV Travel with Handy Lift
06-14-18
We would like to express our sincere thank you for your Handy Lift product. We just had it installed on our bumper pull rv around the first part of May. We have been out on a couple of trips and it has been a life saver. My husband can't hardly walk or climb stairs and my knee is almost gone and I can't climb either. So your lift has made it possible for us to continue to travel in our rv for I hope several more years.

- Tina Milam


Newly Installed Handy Lift
05-31-18
I just finished installing the handy lift on our Motorhome. My mother bought it to aid her getting in and out. It was easy to install and works great.
Thanks so much for a great experience and great service.
-
Doug Carter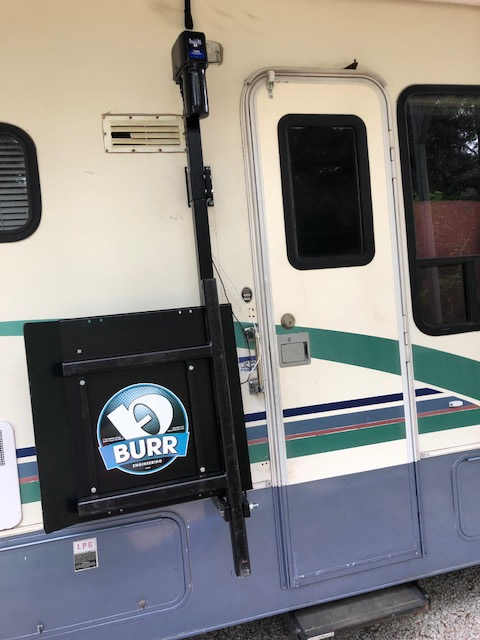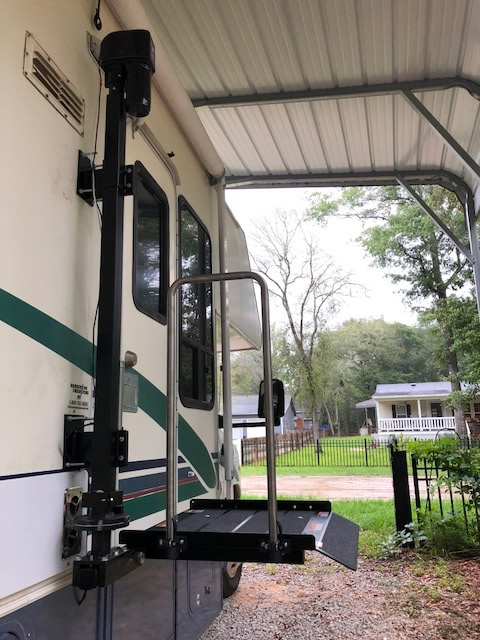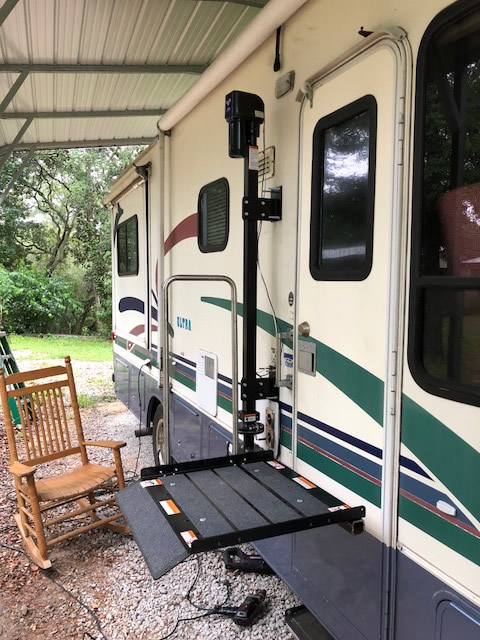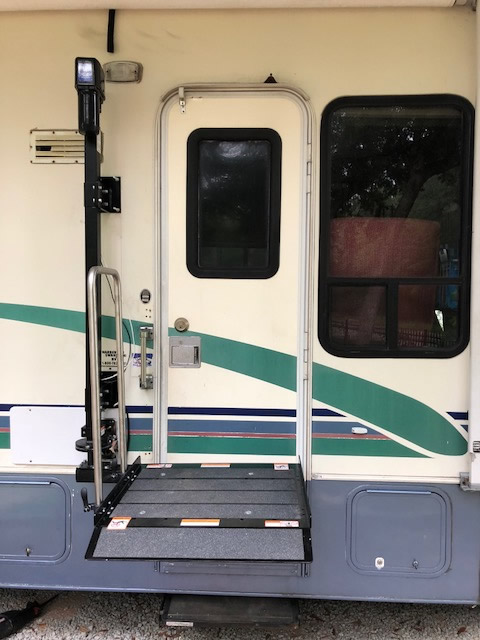 Welcome to Mobile Lifts!
12-17-14 10:07
Welcome to Mobile Lifts!
Located in Battle Creek, Michigan, Mobile Lifts has been manufacturing high quality products to serve the physically challenged for over twenty five years. The company understands how important it is for their customers to maintain their independence no matter their circumstance; and while scooters and wheelchairs may help them get around their homes, traveling with these vehicles can prove to be a challenge. Mobile Lifts offers the freedom of complete mobility with two major product lines, the "Mobile-Lift" and the "Handi-Lift." The "Mobile-Lift" series makes transporting most electric scooters easy and convenient and requires no disassembly of the customer's wheelchair or 3 or 4-wheel scooter, raising and locking it into place in just 60 seconds. The "Handi-Lift" eliminates the problem of steps, and is a platform that lifts people with mobility issues from the ground to the entrance of their recreational vehicles.
From a company that has been specializing in actuators for more than fifty years, the Mobile Series and Handy Series aren't just products lines, they are life changing innovations for people who more than just customers. Mobile Lift is committed to quality and service above all else, manufacturing and supplying high-performance lifts that are designed for comfort and convenience, are easy to install, have fast and easy operation, and require no maintenance.
Scooters and electric wheelchairs have been helping people with mobility issues in their everyday lives for decades, and Mobile lifts is a company that allows for the easy transportation of these heavy-duty personal vehicles. Whether a short drive to the store is needed, or an extended camping trip is in the plans, territories are expanded and the question of how to transport these items that people rely on every day is no longer an issue. There is no hassle, no struggle. Mobile Lifts ensures that their customers can remain independent, go the places they want to go, see everything they want to see, and travel on their own time-table without stress or worry.
See Older Posts...